25 January 2017
THIS UK STARTUP IS GROWING CHAIRS FROM THE GROUND UP
Finally, something that does grow on trees.
Money might not grow on trees, but furniture and artworks sure do. Visit Full Grown's field in Derbyshire, UK, and you'll see what we mean. The trees there are "grown into" chairs, pendant lamps and sculptures straight from the ground, albeit with slight human intervention. Think of it as a natural factory where unique objects are created with sunlight, water and soil, rather than on production lines.
Full Grown's founder, Gavin Munro, has been working on the concept for a decade. "We started out ten years ago in a plant pot in my mum's garden," he says in his Kickstarter video. "But we quickly moved on to trying it out in a field."
The process takes between four and eight years. It begins with training and pruning young trees to grow over "formers". Along the way, they're grafted together, ensuring they grow into a solid object. Then, it's a matter of nurturing the tree, so it becomes strong as it matures. The harvest takes place in winter, followed by drying out, planing and finishing, to expose the wood's textures and grain.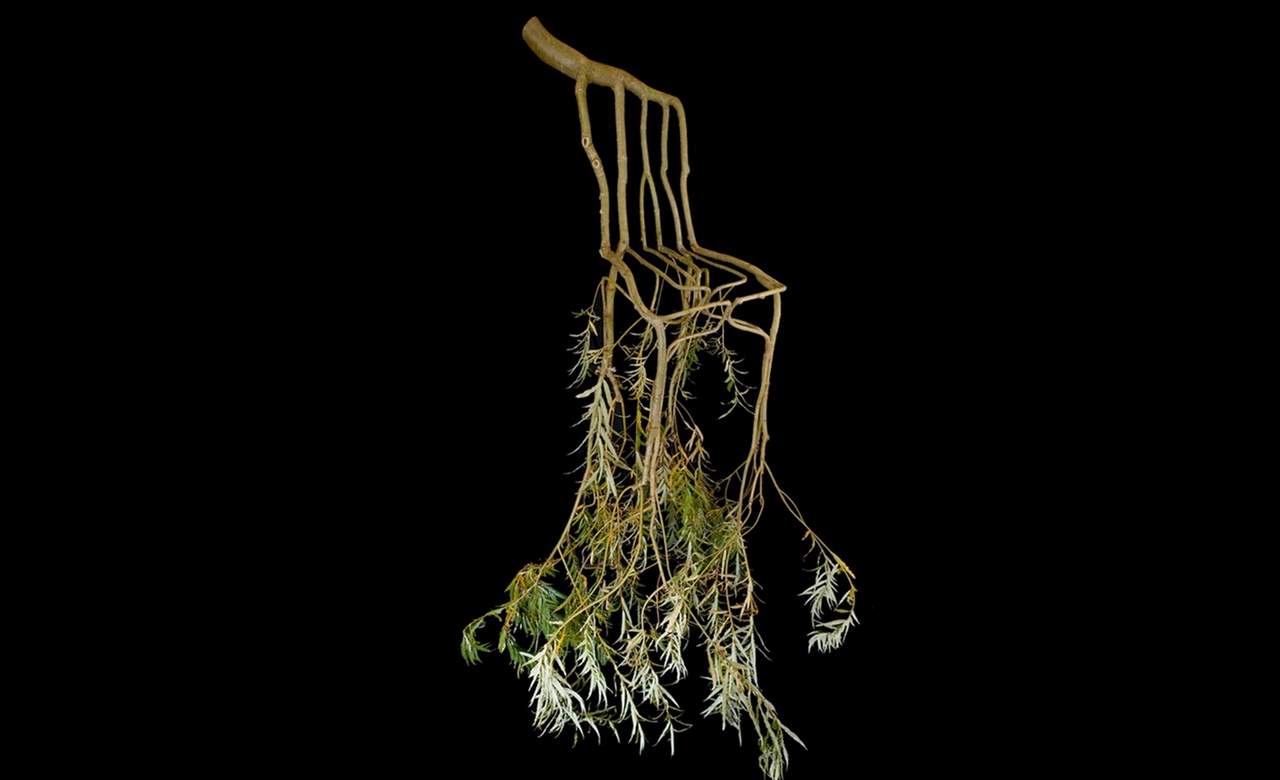 Munro says it's important to "let the trees take the lead", yet be present "at the right times, to make subtle changes to the shapes and patterns that we want". He describes it as a "kind of zen, 3D printing". The practice has roots in ancient Greece and Egypt, where people "grew" stools.
And, now that the Full Grown team has perfected the art, they're ready to take on the world. They're looking for your help to expand operations through a crowdfunding campaign. With 25 days to go, a £10,000 goal has already been smashed. Donations of £5 plus are welcome. Throw 850 quid or more their way to score a raw pendant lamp.
The Full Grown Kickstarter campaign finishes on January 30, 2017. For info and to donate, visit their Kickstarter page.